Last week Mortgage Professionals Canada (formerly CAAMP) hosted the mortgage industry's biggest annual gathering of mortgage professionals.
The event took place at Metro Toronto Convention Centre, and was attended by 1,200+ brokers, lenders and suppliers. There were more than 70 Expo exhibitors and 540 attendees at the Hall of Fame/Awards Night.
If you couldn't make the event, here's a roundup of conference highlights:
CAAMP Expo
Guests had two days to check out the 70+ exhibitors and their wares—not to mention seemingly endless prizes, food and more alcohol than we've ever seen at the Expo. (Multiple exhibitors were pouring beer and wine at their booths this year.)

An overview of Expo developments can be

found here

.
CAAMP Gala
This year's edition was hosted by comedian Lee Smart and included an appearance by former CAAMP CEO Jim Murphy, one of the award presenters for the evening.


Award of Excellence recipients included Sarah Schiess (Broker of the Year); Karim Awad (BDM of the Year); Richard Moxley (Financial Literacy Leader of the Year); Shane Bruce (Marketing Campaign of the Year); Conrad Neufeldt (Innovator of the Year); Kerri Reed (Mentor of the Year); and Jared Stanley (Underwriter of the Year).

This year's Hall of Fame inductees were Boris Bozic and Alan Jette. For that story,

click here

.
Opening Ceremonies
Mortgage Professionals Canada unveiled the "big announcement" it had been teasing about for weeks. As you've no doubt heard by now, it was a name change to Mortgage Professionals Canada. Here's more on that rebranding initiative

.

The new Board of Directors for the association was also unveiled. Here's the list of this year's board members.
Broker Panel
It was a noticeably toned-down panel compared to previous years. Panelists included Kerri Reed (Verico Premiere Mortgage Centre), Peter Mancini (The Mortgage Centre – I Direct Mortgages), Mike Lloyd (Broker, DLC Canadian Mortgage Experts) and Croft Axsen (Jencor Mortgage Corporation). Axsen provided the most comedic relief, or gloom depending on how you look at it, with statements like: "The best part (about the mortgage industry) is that it used to be good."

The panelists agreed there is much frustration across the industry due to stricter lending requirements. "Completing a file is so much more than it used to be. It's a challenge today," summarized Reed.

On consumers becoming more informed, Croft said this: "There's an increased awareness about rates. Clients are coming in with expectations that may or may not be available."

Axsen offered parting advice to brokers: "Understand the regulations and underwriting guidelines, but also push back against them or they'll never change."
The Art of Leadership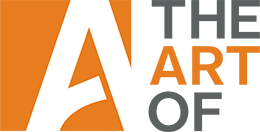 The final day of the conference featured five internationally renowned authors and thought leaders:
Vince Molinaro, bestselling author. He called on all those in leadership positions to recognize that there is a leadership contract: It's an obligation to your business's community… He said, "One of the biggest measures of a great leader is whether you're leaving your company in better shape than you found it."
Chester Elton, another bestselling author. He said great leaders create great cultures and get their people energized. In order to foster a culture where everyone buys in, you have to "engage, enable and energize your people," he says, citing WestJet as a classic success story. He also said the workplace is comprised of five identities, each of which need to be rewarded differently: achievers, builders, caregivers, the reward-driven and thinkers. "Do you know your people and how to motivate and reward them?"
Amy Cuddy, Associate Professor at the Harvard School of Business (she delivered the second-most viewed Ted Talk of all time). She spoke about the effect that body language has on how others view us, but also on how we see ourselves. She cited "yoga science" that has proven how high-power poses and stretching can affect hormone levels, which in turn lead to psychological changes such as an increase in assertiveness, risk tolerance, competitiveness and confidence.

Captain Richard Phillips, Author of Hero of the High Seas, and inspiration for the movie "Captain Phillips." As he recounted his harrowing tale of being taken hostage by Somali pirates in 2009, Phillips spoke about the virtues of leadership and how he put them into practice as the "floating CEO." It was his job to "take care of the crew, the ship and the cargo, in that order." While he had no formal leadership training, Phillips told the audience, "You are much stronger than you know," especially when situations come along that force us to rely on that strength. "We all have pirate-like challenges in our lives that we need to deal with."
John Mackey, Co-Founder and Co-CEO of Whole Foods Market, and bestselling author. He spoke about conscious leadership and culture, and that a conscious, "ideal" leader relies not only on IQ, but also analytical, emotional, spiritual and systems intelligence. He said the problem with many leaders today is that they're not even capable of managing themselves. Instead, leaders should be dynamic and evolving, and acknowledge their biases and ideologies. "Ideologies are shortcuts to keep us from thinking, and they also stop us from growing." He left the audience with a message that perhaps all of us can relate to: "A crisis is a wonderful growth opportunity."